EFT Training EXTERNSHIP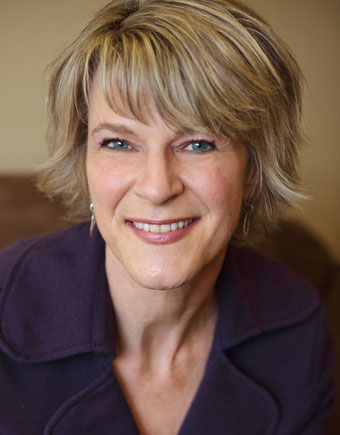 EFT - Externship - Join the movement !
Susan Johnson is one of the world's most renowned couple therapists. Emotionally Focused Couple Therapy (EFT) provides clinicians with a theoretical framework and easy-to-learn techniques for helping couples transcend destructive dynamics of conflict and distance. As the great success of the Externship by Susan Johnson in October 2013 in Hamburg has shown, EFT is well on its way towards establishing itself as the leading approach to couple therapy in Europe.
We are very happy to offer you this EFT Training – Externship 2014 in Berlin, the beautiful centre of Germany. The training is accredited by the International Centre for Excellence in Emotionally Focused Therapy (ICEEFT).
This training is organized by: Isa Sadighpur Paarberatung Berlin Mitte in 10117 Berlin
Trainer Yolanda von Hockauf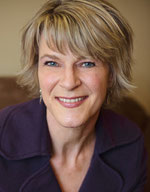 The Berlin Externship will be conducted by the EFT Toptrainer Yolanda von Hockauf. She is founder and director of the 'Vancouver Couple & Family Institute'. As a student of Susan Johnson, Yolanda von Hockauf participated in the first research study on EFT in 1983. Since then Mrs. von Hockauf has established herself as one of the leading figures in EFT and teaches EFT for couples and individuals all over the world. She is a distinguished trainer whose warm presence and clinical knowledge make for a clear and tangible learning experience.
Yolanda will also give a life session (in english).
Learn and Experience EFT
This training is a MUST for every couple therapist. It takes four full days (each day 9 am to 5 pm, 30 hours). The 4-day training will teach you the basic principles and interventions of the method:
• You will learn why couples are caught in negative interaction cycles.
• You will learn in clearly defined steps how to help couples break out of these negative cycles.
• You get to know the basic humanistic and systemic concepts of EFT.
• You will discover how attachment and emotion theory help to make sense of the dynamics of stress and stress reduction in intimate relationships.
• You will learn to understand and to influence the dysfunctional emotional reactions of the partners.
• You learn techniques to develop new patterns of interaction and to initiate moments of emotional connection.
The training is a combination of lectures, discussions, video presentations, and exercises makes for a good balance of theoretical and experiential learning. The training will be held in English. Simultaneous translation into German will be provided via headsets.
Testimonials from the EFT Externship in Hamburg 2013
with short summeries
Does it suit you ?
We recommend the Externship to all clinicians, who work with couples directly and to professionals like individual therapists who will benefit from an understanding of couple dynamics. This might include couple and family therapists, psychotherapists, marriages counselors, psychiatrists, church counselors, social workers etc. Coaches as well benefit from this valuable training.
You wonder if the training suits you? Please contact us!
The Externship is the basis and first building block of a couple of EFT training opportunities.
Further information
• The training will take place in Berlin. It will extend over four full days and will provide at least 30 hours of theoretical and experiential learning opportunities.
• Press here to get to know more about costs and registration (Register!)
• Information about the Event location (link: venue), how to get there (getting there) and hotel accommodation (hotels)
• For English literature and more information on EFT in English please visit www.iceeft.com