Successful with Emotionally Focused Couple Therapy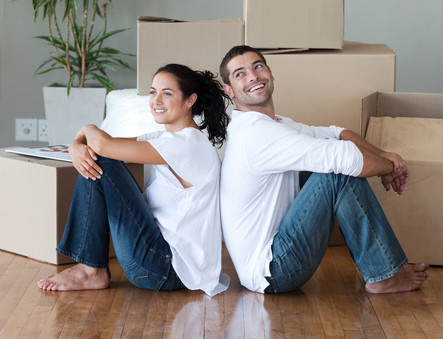 • Special to EFT is the consistent application of the attachment- and emotion theory for understanding and changing dysfunctional couple dynamics.
• EFT offers powerful interventions and a therapeutic road map (3 phases and 9 steps of the therapeutic process) to help the clinician focus on essentials and give the therapy process direction.
The Emotionally Focused Couple Therapy (EFT) *
*Text thanks to EFT Network The Netherlands
EFT is a short term (8 to 20 sessions) structured approach to couple therapy formulated in the 1980's by Sue Johnson and Les Greenberg. This approach is also used with families. Interventions in EFT integrate a humanistic, experiential approach to restructuring emotional experience and a systemic structural approach to restructuring interactions. A relatively substantial body of research now exists on the effectiveness of EFT. This research shows large treatment effect sizes and stable results over time.
EFT is used successfully with many different kinds of couples in private practice, university training centers and hospital clinics. Preliminary research exists for couples dealing with depression, with anxiety resulting from trauma, with medical illness and with forgiveness dilemmas. EFT is used with varied cultural groups and educational levels across North America, Australia, Europe and the Orient. It is used with traditional and non-traditional couples, including same sex couples.
Strengths of EFT
• EFT is based on clear, explicit conceptualizations of marital distress and adult love. These conceptualizations are supported by empirical research on the nature of marital distress and adult attachment.
• EFT is collaborative and respectful of clients combining experiential Rogerian techniques with structural systemic interventions.
• Change strategies and interventions are specified.
• Key moves and moments in the change process have been mapped into nine steps and three change events.
• EFT has been validated by over 20 years of empirical research. There is also research on the change processes and predictors of success.
• EFT has been applied to many different kinds of problems and populations.
Goals of EFT
• To expand and re-organize key emotional responses – the music of the attachment dance.
• To create a shift in partners' interactional positions and initiate new cycles of interaction.
• To foster the creation of a secure bond between partners.
EFT offers the couple therapist
• A clear focus on the elements of relationship distress delineated by recent research on emotion, relationship distress and relationship satisfaction.
• A map of relationship problems and strengths. It is on target.
• A systematic set of strategies and interventions. The change process is mapped into three stages and nine steps.
• EFT is accepted as an empirically validated intervention by the American Psychological Association. It has been tested in different settings and by different researchers using rigorous research techniques, for example with verification of treatment fidelity. Follow-up results have been positive. It has proven its effectiveness.
• It has high generalizability in that is has been applied to many different kinds of distressed couples facing many different kinds of problems. It has a broad application.
• It is based on the first coherent and substantially validated theory of adult love – attachment theory. This explanatory framework allows for a coherent understanding of the drama of distress, the goals of therapy and the key moves and moments that define love relationships. EFT is able to address the strength of the bond between partners.
• EFT views relationship distress as maintained by absorbing states of negative emotion. This emotion both reflects and primes rigid and constricted patterns of interaction, such as demand-withdraw. These patterns make the safe emotional engagement necessary for secure bonding impossible.
An Example of the Change Process
In a therapy session, a husband's numb withdrawal expands into a sense of helplessness, a feeling of being intimidated. He begins to assert his need for respect and, in doing so, becomes more accessible to his wife. He moves from "There is no point in talking to you. I don't want to fight." to "I do want to be close. I want you to give me a chance. Stop poking me and let me learn to be there for you." His wife's critical anger then expands into fear and sadness. She can now ask for and elicit comfort. She moves from "You just don't care. You don't get it." to "It is so difficult to say – but I need you to hold me – reassure me – can you?"
New cycles of bonding interactions occur and replace negative cycles such as pursue-withdraw or criticize-defend. These positive cycles then become self-reinforcing and create permanent change. The relationship becomes a safe haven and a healing environment for both partners. Further information of the International Centre of Excellence of Emotionally Focused Therapy (ICEEFT)